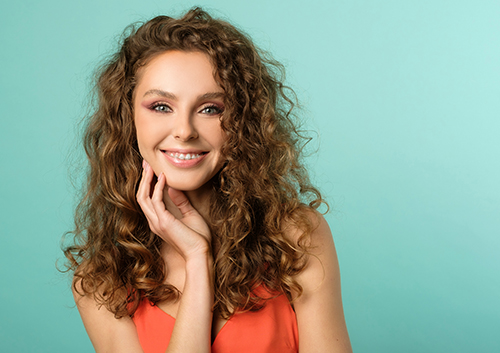 Perhaps you've heard from parents or older relatives what braces used to be like years ago—obvious, uncomfortable, hard to clean, and with inevitable tooth extractions to start off the whole lengthy process.
Today, brackets are much smaller and wires are more pliable. You can even choose ceramic brackets or clear aligners for an almost invisible effect. New tools make cleaning your braces easier than ever. And new braces technology means that treatment is often shorter. But what about extractions? Are they still inevitable?
For orthodontists like Dr. Grey, the objective is saving teeth. And modern practices and technology have made this goal more attainable than ever before. There are several ways that modern treatment procedures can help avoid extractions.
We recommend that children visit our Bothell, WA office for an orthodontic evaluation by age seven. Because a child's jaw is still forming at this age, early intervention can lead to orthodontic treatment that expands the jaw in order to make room for permanent teeth, or starts correcting bite problems before they become more serious.
Today's technology allows us to map out the progression of your treatment before we begin. Scanners, X-rays, and computer programs help us to design a treatment plan which will accurately predict how best to move your teeth and correct your bite, taking into account the size and development of your teeth and jaw.
By the time you reach your late teen years, the jaw bones have stopped growing and it's no longer possible to expand them without surgery. Oral surgery can treat serious jaw problems that impact your teeth and bite, usually as part of a combined treatment plan designed by your orthodontist and your oral surgeon.
Because we always work to keep teeth intact—using these methods and others—you can be sure that, if we recommend extraction, it is absolutely necessary. What could make an extraction necessary?
Severe overcrowding. Sometimes, there's just not enough room in the jaw for all of your teeth.
A tooth or teeth that prevent us from correcting a problem with your bite.
Wisdom teeth. Usually, orthodontic work takes place before a patient's wisdom teeth start to erupt. If yours do make an appearance before or during treatment, we can adapt our treatment plan accordingly.
An extra tooth. It's rare, but an extra, or supernumerary, tooth sometimes develops, and your jaw is not designed to accommodate extras!
It's important that you talk to Dr. Grey about every step of your treatment, including extractions. We want you to understand the treatment plan which will give you your best outcome. If we recommend extraction, it is because this decision is the best way to achieve a healthy bite and alignment, creating your beautiful smile—and protecting it—for a lifetime.