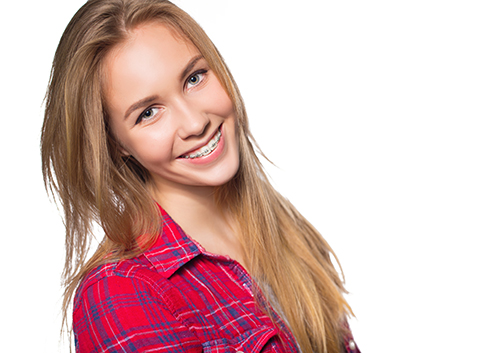 Your smile is just about perfect. There's just that one tooth that's out of place. So, do you really need to see an orthodontist?
Absolutely! Why? There are several good reasons.
First, let's check to make sure there is no physical problem causing that turned tooth. A crooked tooth might result from an early oral trauma while the tooth is developing, or a baby tooth lost too early, or the loss of a nearby adult tooth. But a sudden change in a tooth's orientation might also be caused by a cyst or a tumor. If you notice any changes in your tooth's position, it's a good idea to talk to Dr. Grey.
Second, we want to make sure your bite is aligned properly. If your tooth is crooked due to crowding by your other teeth, or if it has rotated a bit because there is too much space between your teeth, your bite might be affected as well. Malocclusions, or bad bites, can lead to a number of unpleasant consequences, including headaches, jaw pain, and increased pressure and stress on the teeth.
Third, a crooked tooth can lead to more difficulty brushing and flossing between and around the teeth, which increases the chance of tooth decay.
Fourth, we provide the professional medical care you need. Some people with a turned tooth attempt self-help with rubber bands, dental floss, or other home remedies. Not only is this unlikely to work, it can actually lead to infection, root problems, and even tooth loss.
Maybe there are no health concerns causing, or caused by, your crooked tooth. Your bite is strong, and you like your unique smile just the way it is. In that case, smile on!
But if you are interested in aligning that one crooked tooth with the rest, give our Bothell, WA office a call, and we'll get to the root (literally!) of the problem. Depending on the reason your tooth is twisted, we'll suggest the braces or clear aligners that will provide your most effective orthodontic treatment, and give you safe and lasting options for achieving the smile you've always wanted. Perfect!